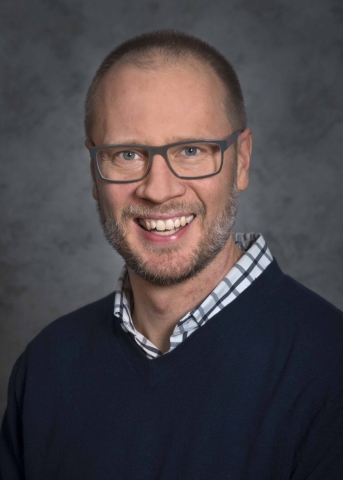 Date:
Thursday, September 28, 2017 - 4:00pm
Speaker:
Trent Northen - Lawrence Berkeley National Laboratory
BIO:
Professor Trent Northen is Staff Scientist at Lawrence Berkeley National Laboratory where he is Director of Biotechnology for the ENIGMA SFA program. He is also Director of High-throughput Biochemistry at the Joint BioEnergy Institute, and Metabolomics Group leader at the Joint Genome Institute. Previously, Northen was Interim Division Director of Environmental Genomics and Systems Biology at Lawrence Berkeley National Laboratory.
In 1996, Northen received his Bachelor of Science in Chemical Engineering from UC Santa Barbara. He was a NSF Integrative Graduate Education and Research Traineeship (IGERT) fellow at the Biodesign Institute from (Arizona State University), where he received his PhD in Chemistry and Biochemistry, in 2005 under Neal Woodbury, and was a Post-Doctoral Fellow at the Scripps Research Institute under Gary Siuzdak between 2006-2008 in mass spectrometry and metabolomics. In 2010, he completed Berkeley Laboratory Leadership Development Program at the UC Berkeley Haas School of Business, and is currently the Berkeley Laboratory representative on the Oppenheimer Energy Leadership Program.
Northen has received numerous awards including a 2016 Berkeley Lab Director Exceptional Achievement Award, a 2014 DOE Early Career Award, a 2013 R&D100 award, and a Presidential Award for Science and Engineering (PECASE) awarded by President Obama in 2009. His research has resulted in over 20 patent applications and over 80 publications including numerous papers in influential, peer-reviewed journals, such as Nature, Nature Communications, Nature Plant, Nature Biotechnology, PNAS, Energy and Environmental Sciences. Northen currently serves on a number of committees and Scientific Advisory Boards. He is co-leading the Microbes-2-Biomes Initiative, and is Strategy Mentor for the Berkeley Laboratory Biosciences Environmental Strategy, and is Chair of the EGSB Staffing Committee.