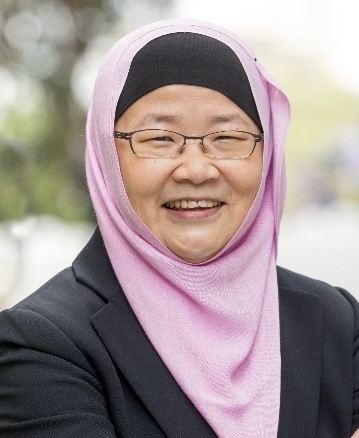 Date:
Friday, December 2, 2022 - 9:00am
Speaker:
Dr. Jackie Y. Ying - NanoBio Lab, Institute of Materials Research and Engineering
Abstract: 
Nanostructured materials can be designed with sophisticated features to fulfill the complex requirements of advanced material applications. Our laboratory has developed organic and inorganic nanoparticles and nanocomposites for advanced drug delivery, antimicrobial, stem cell culture, and tissue engineering applications. In addition, we have nanofabricated microfluidic systems for drug screening, in vitro toxicology, and diagnostic applications. The nanosystems allow for the rapid and automated processing of drug candidates and clinical samples in tiny volumes, greatly facilitating drug testing, genotyping assays, infectious disease detection, point-of-care monitoring, as well as cancer diagnosis and prognosis.
We have also synthesized metallic, metal oxide and semiconducting nanoclusters, nanocrystals and nanosheets of controlled dimensions and morphology. The nano-sized building blocks are used to create multifunctional systems with excellent dispersion and unique properties. Nanoporous materials of a variety of metal oxide and organic backbone have also been created with high surface areas and well-defined porosities. These nanostructured materials are successfully tailored towards energy and sustainability applications.
Bio: 
Jackie Y. Ying received her Ph.D. from Princeton University. She was Professor of Chemical Engineering at MIT (1992-2005), and Founding Executive Director of Institute of Bioengineering and Nanotechnology, Singapore (2003-2018). She is currently A*STAR Senior Fellow and Director of NanoBio Lab, Institute of Materials Research and Engineering and A*STAR Infectious Diseases Labs.
For her research on nanomaterials and bioengineering, Prof. Ying has been recognized with the American Ceramic Society Purdy Award, David and Lucile Packard Fellowship, ONR Young Investigator Award, NSF Young Investigator Award, Camille Dreyfus Teacher-Scholar Award, ACS Faculty Fellowship Award in Solid-State Chemistry, Technology Review's Inaugural TR100 Young Innovator Award, AIChE Colburn Award, International Union of Biochemistry and Molecular Biology Jubilee Medal, Mustafa Prize "Top Scientific Achievement Award", Turkish Academy of Sciences Academy Prize in Science and Engineering Sciences, and Journal of Drug Targeting's Lifetime Achievement Award.
Prof. Ying is an elected Member of the German National Academy of Sciences - Leopoldina, and U.S. National Academy of Engineering. She is a Fellow of MRS, RSC, AIMBE, AAAS, and U.S. National Academy of Inventors. She was the Founding Editor-in-Chief of Nano Today.