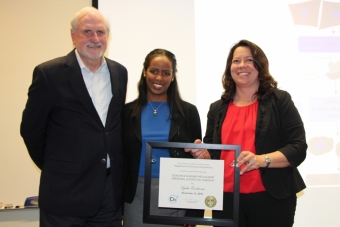 Tuesday, November 13, 2018
Chemical Engineering hosted the third annual "Duncan & Suzanne Mellichamp Emerging Leader Lecture" at UC Santa Barbara, on November 13th, 2018, at the Engineering Sciences Building 1001, with a reception following in the ESB Courtyard.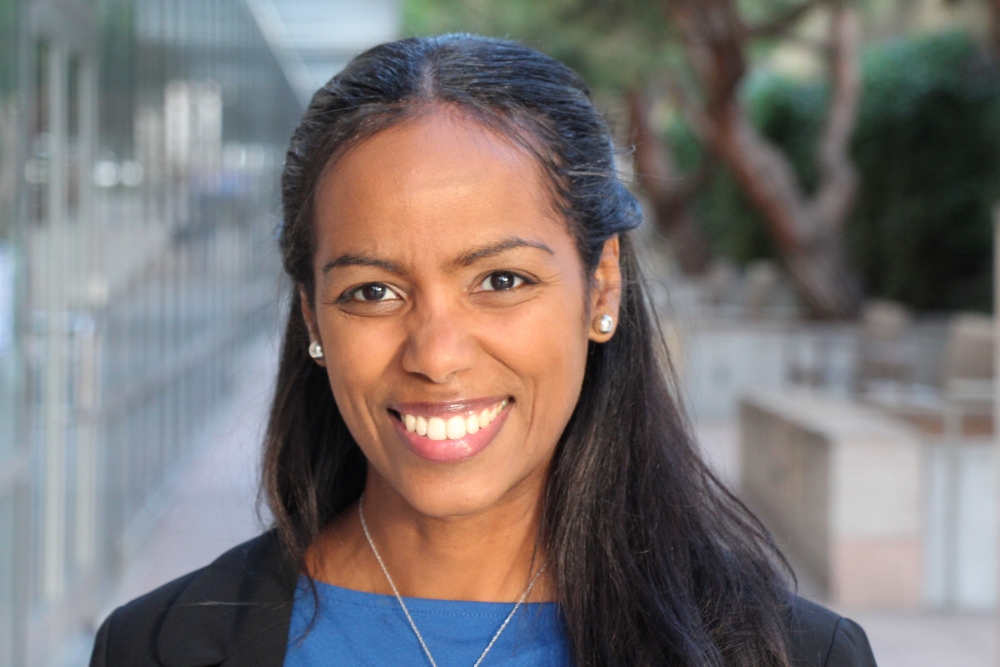 Associate Professor Lydia Contreras from University of Texas-Austin gave a presentation on her research titled 'Understanding and Engineering RNAs for Programmable Gene Control'. 
"I appreciated the opportunity to interact with the faculty in the context of their wonderful families," said Contreras. "It was a great way to bring  people together to engage in meaningful discussions that go beyond science, towards our bigger roles as educators and role models for younger people in our communities!"
The Mellichamp Emerging Leader Lecture features up and coming researchers in a wide variety of Chemical Engineering disciplines supported by the generous endowment. 
"It is wonderful that the Mellichamps, and the entire USCB ChE department, invest in showcasing emerging engineering and scientific work across different fields," Contreras shared. "I truly enjoyed learning about all the amazing work being done at USCB, and spending time with such a collaborative and vibrant group of faculty and students."
In 2015, Duncan & Suzanne Mellichamp generously endowed a new lecture series in the Department of Chemical Engineering to highlight up and coming Chemical Engineers. 
"Suzanne and I have established three of these 'outstanding mid-career lectureships' (here at UCSB, Purdue, and Georgia Tech), believing that the best new work comes from younger, active faculty, and that they should be singled out for recognition early," said Professor Emeritus Duncan Mellichamp. "A secondary objective is to bring faculty to campus who are working in fields that are not represented by our own interests, people whose work otherwise might not be on the department faculty's radar. Professor Contreras is an excellent  example of both concepts, and a working recipient of this honor." ChE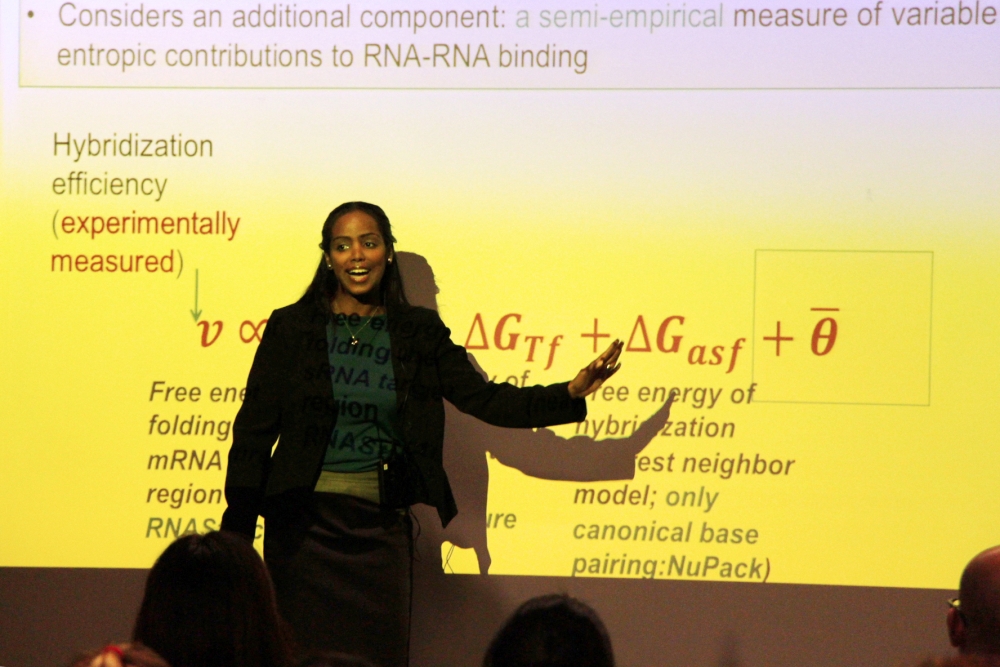 – Melissa Walker is the Communications Coordinator for the Department of Chemical Engineering