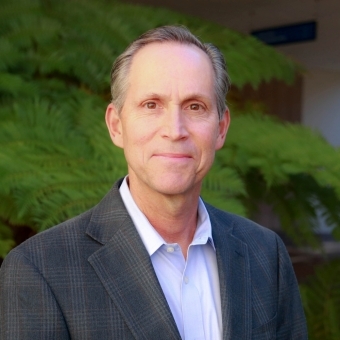 Thursday, February 15, 2018
Congratulations to UC Santa Barbara Professor Glenn H. Fredrickson, PhD, who was named as a new Associate Editor at Macromolecules. 
Macromolecules publishes original research on all fundamental aspects of macromolecular science including synthesis, polymerization mechanisms and kinetics, chemical modification, solution/melt/solid-state characteristics, and surface properties of organic, inorganic, and naturally occurring polymers. The papers showcase innovative concepts, experimental methods/observations, and theoretical approaches. 
Professor Fredrickson is the author of over 320 scientific publications, with manuscripts recently published in ACS Nano, Macromolecules, Proceedings of SPIE, and ACS Macro.
The Fredrickson Group conducts a broad range of research activities in theoretical and computational polymer science, many of these aimed at understanding self-assembling polymers and complex fluids, and especially block copolymer systems. 
Professor Fredrickson has received over 30 honors, having recently received the Materials Theory Award, and last year honored as a Lacey Lecturer at CalTech Department of Chemical Engineering, and the Hiroshi Ito Memorial Award, SPIE, with C. Carpenter and K.T. Delaney. And, in 2016, he received the William H. Walker Award from the American Institute of Chemical Engineers, and was an Amundson Lecturer at the University of Minnesota Department of Chemical Engineering and Materials Science.
A UC Santa Barbara faculty member since 1991, he received his bachelor's degree in chemical engineering from the University of Florida, his master's and doctorate degrees in chemical engineering from Stanford University. He worked at AT&T Bell Laboratories before joining the faculty at UC Santa Barbara. In 2014, Fredrickson was appointed chief technology officer and member of the board of Mitsubishi Chemical Holdings Corporation in Tokyo.