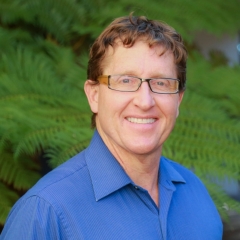 Honors:
2021-present   Vice-President, International Mesostructured Materials Association
2017  Professeur invité, École Polytechnique Fédérale de Lausanne, Lausanne, Switzerland
2017  Elected to Royal Swedish Academy of Engineering (IVA)
2016  Braskem Award from the Materials Engineering & Sciences Division (MESD) of AIChE
2015  Elected to, Royal Swedish Academy of Sciences (KVA)
2015-present  Co-Director, Institute for Collaborative Biotechnologies, USARO, UCSB-MIT-Caltech
2013  Doctor Honoris Causa, Chalmers University of Technology, Gothenburg, Sweden
2012-15  UCSB Committee on Academic Personnel, Vice-Chair 2013-14, Chair 2014-15
2012-13  Professeur Invité, École Normale Supériore de Lyon I, France
2012  Professeur Invité, Ecole Superieure de Physique et de Chimie Industrielles, Paris, France
2011  Visiting Professor, Consejo Superior de Investigaciones Científicas (CSIC), Barcelona, Spain
2009  Visiting Professor, Laboratoire des Agrégats Moléculaires, Université Montpellier II, France
2006  Meyerhoff Visiting Professorship, Weizmann Institute of Science, Rehovot, Israel
2006  Chalmers Jubilee Visiting Professorship, Chalmers University, Gothenburg, Sweden    
2005  Visiting Professor, Technion, Israel Institute of Technology, Haifa, Israel
2004, 2005  Profesor Invitado, Universidad Rey Juan Carlos, Madrid, Spain
1996-98, 2003  Professeur Invite, University of Paris, Jussieu
1996  Alfred P. Sloan Foundation Research Award
1993  David and Lucile Packard Foundation Award
1993  Camille and Henry Dreyfus Foundation Teacher-Scholar Award
1992  New Young Investigator Award, NSF Division of Materials Research
1989  NSF Division of Chemistry Post-doctoral Fellowship Award
1989  NSF-NATO Post-doctoral Fellowship Award
Research Description:
Correlation of macroscopic material properties and function with molecular structure and dynamics, particularly in heterogeneous macromolecular solids. Synthesis and characterization of self-assembled inorganic-organic and mesoporous materials for catalysis, separations, and opto-electronic applications. Molecular dynamics and structure in hierarchically ordered polymers, liquid crystals, nanocrystals, and biominerals. Development and application of nuclear magnetic resonance spectroscopy methods for characterizing structure, dynamics, adsorption, transport, and reaction properties of new solid-state materials.
Education:
BS: Chemical Engineering, Arizona State University (1982)
PhD: Chemical Engineering, University of California, Berkeley (1990)
Post-doctoral: Chemistry, University of California, Berkeley (1990), Max-Planck Institute for Polymer Research, Germany (1991-92)